Dr. Rita Luthra
President
Women's Health and Education Center (WHEC)
NGO in Special Consultative Status with the Economic and Social Council of the United Nations
e-mail: Rita@WomensHealthSection.com
Dr. Rita Luthra is President of The Women's Health and Education Center (WHEC) which is NGO (non-governmental organization) in Special Consultative Status with the Economic and Social Council of the United Nations. It is also affiliated with the World Health Organization (WHO), PMNCH (Partnership for Maternal and Child Health at WHO), The Economic and Social Council (ECOSOC), UN Department of Public Information ( UN DPI), UN Women, UN University (UNU), UN Foundation (UNF), and Every Woman Every Child Global Strategy initiative of the UN Secretary-General.
Established in 2001, The Women's Health and Education Center (WHEC) undertakes initiatives with the United Nations (UN) and the World Health Organization (WHO), to achieve the hopes and dreams of Sustainable Development Goals (SDGs), with special focus on Maternal and Child Health.
Dr. Luthra has worked with various international organizations, such as the UNA-USA, Peace Corps, Population Council and World Health Organization. Dr. Luthra's main interest is international health and development. She has 25 years of expertise in the project/program development at the National and International levels with various respectable international organizations, and innovative health technology systems such as telemedicine, online distance education and various e-Health management systems.
The use of information science and telecommunications to support the practice of medicine when distance separates the caregiver from the patient is the way forward to make medical care more affordable and more accessible in every country. A strong and vital health workforce is an investment in health for today and the future. It has profound effect on all the citizens of the world, political, social, and economic systems.
There are 3 leading purposes of the health-related uses of information and communication technologies (ICT) in low- and middle-income countries:
To extend geographic access to health care;
To improve data management; and
To facilitate communication between patients and physicians outside the physician's office.
In 2018 at High Level Political Forum (HLPF), Dr. Luthra presented WHEC Global Health Line's (WGHL's) LINK (Learning and Innovation Network for Knowledge Solutions) Access Project - To provide access to reproductive health research worldwide, at UN Headquarters, NYC, New York (USA). Available @ UN Web TV: http://webtv.un.org/watch/player/5807660229001
Dr. Luthra was born and grew up in Rajasthan, India and currently resides in Massachusetts, USA. She received her education and medical degree (Bachelor of Medicine and Bachelor of Surgery) M.B.B.S. from University of Rajasthan, Jaipur (India) in 1974. M.D. (Doctor of Medicine) in Obstetrics and Gynecology, in 1978 from The Postgraduate Institute of Medical Education and Research (PGIMER), Chandigarh (India). After finishing the residency in Obstetrics and Gynecology at St. Elizabeth's Medical Center, Boston, MA (USA) she received Fellowship in Obstetrics and Gynecology from the American College of Obstetrics and Gynecology, in 1986. She practiced Obstetrics and Gynecology mostly in Massachusetts (USA) till November 2015. Currently working with the UN and WHO on various initiatives to achieve Universal Health Care (UHC) and improve maternal and child health.
Dr. Luthra is Editor-in-Chief of the e-learning publications: http://www.WomensHealthSection.com and WHEC Update.
The initiatives of WHEC are also posted on CSO Net (Civil Society Net) under Best Practices and Projects on World Map ID # 364, title: Continuing Medical Education for the Globalized World. http://www.WomensHealthSection.com - knowledge that touches patients, is a vision for the globalized world.
Please visit our Letters of Support Page: http://www.womenshealthsection.com/content/whec/letters.php3
We welcome everyone.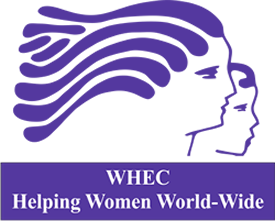 Dedicated to Women's and Children's Healthcare and Wellbeing Worldwide